A geriatric massage is a type of massage that is specifically designed to meet the needs of seniors. As we age, our bodies change and become more susceptible to injury and illness. This generally gentle massage technique can help enhance flexibility, improve blood circulation, mobility, and pain and anxiety. This massage form is distinct from the other types of general massage given to the elderly with specific ailments such as arthritis. If you are a senior or the caregiver of a senior, read on to learn more about geriatric massages!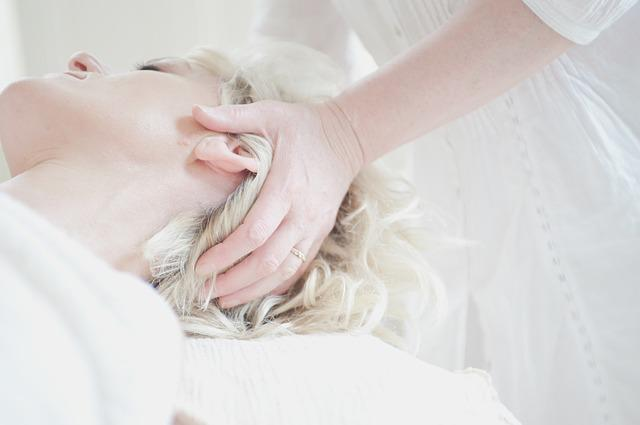 Origins of geriatric massage
The first recorded use of massage for the elderly was in China over 4000 years ago. The practice then spread to India and other parts of Asia. Geriatric massage made its way to Europe in the 18th century and has been practiced in North America since the early 19th century.
The Taylor brothers were responsible for bringing modern massage techniques over to the United States from Sweden in 1850. However, the actual technique was first invented by a man named Per Henrik Ling in 1830 while he was working as a Swedish fencing instructor.
When he was injured in the elbows, he used tapping movements around the affected areas to cure himself. He later developed this technique into what is now known as Swedish massage. This massage technique uses gentle friction, long gliding strokes, kneading, and the use of tapping movements on the body's soft tissues. Passive or active joint motions are employed as well.
The Swedish massage laid the foundation for geriatric massage as we know it today. It was first developed as a way to help improve circulation and relieve pain in the elderly population. In the years since, it has evolved into a more comprehensive form of therapy that offers a wide range of benefits for seniors.
Today, geriatric massage is now offered in many senior living communities, hospitals, nursing homes, and even in-home care services. There are certified geriatric massage therapists (CGMTs) who have completed specialized training in how to adapt their techniques for seniors.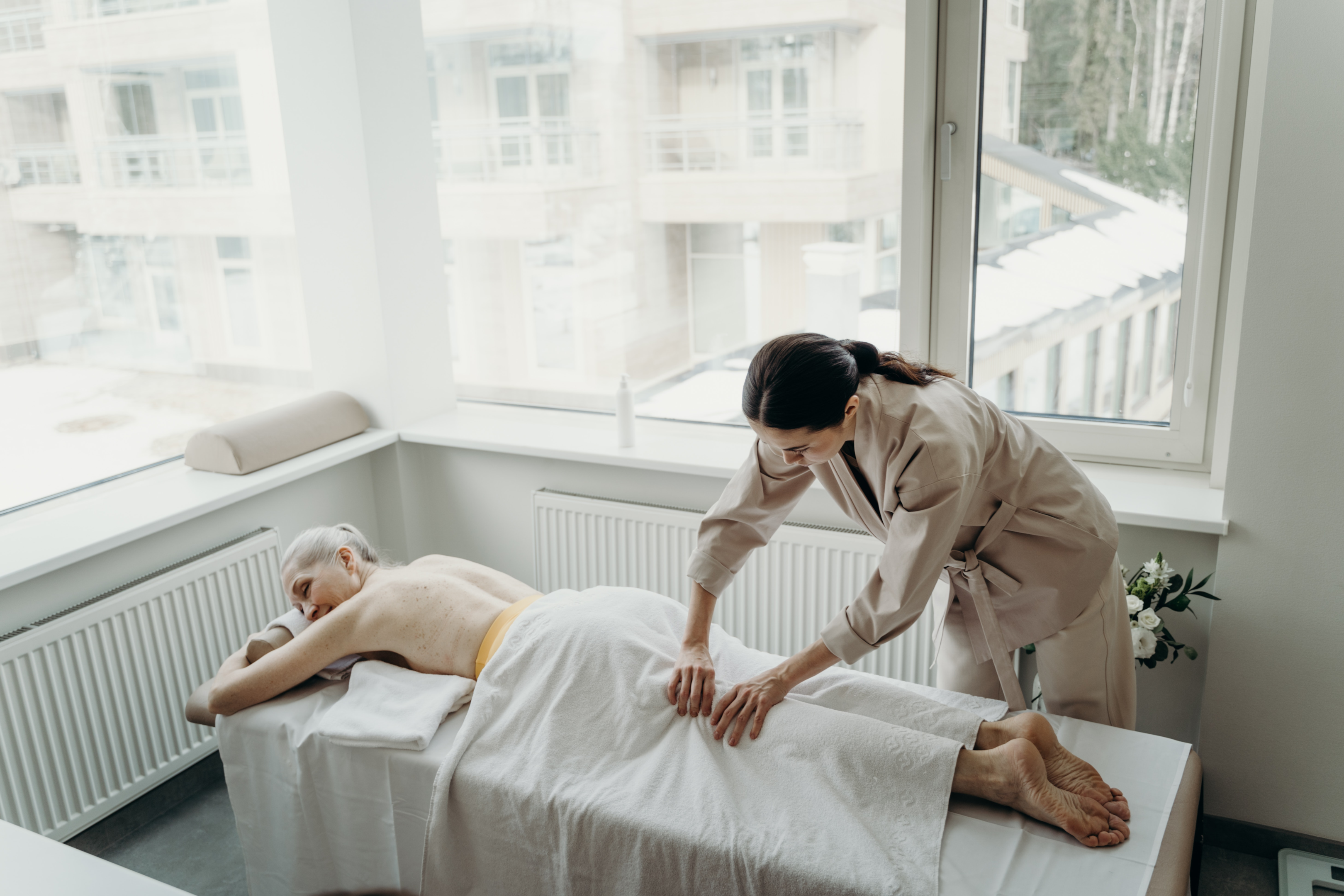 A geriatric massage differs from a traditional massage in its techniques and goals. A traditional massage focuses on relaxation, while a geriatric massage targets specific health concerns that are common among seniors, such as poor circulation, osteoarthritis, rheumatoid arthritis, balance problems, and incontinence.
Geriatric massages are also shorter in duration, lasting only 30 minutes. This is due to the fact that seniors generally have a harder time tolerating long periods of time on the massage table.
CGMTs use different techniques depending on the needs of the individual senior. It generally uses gentle hand motions and passive movement to stretch and loosen muscles without putting too much strain on the body.
However, this type of massage may incorporate occasional strong strokes to areas such as the shoulders in order to help improve flexibility. For example, seniors with arthritis may benefit from slow, gentle movements that do not put any pressure on the joints. Those who are dealing with incontinence may receive massages that focus on the lower abdominal area to help relax the pelvic floor muscles.
There are many different types of massages, but what sets a geriatric massage apart is its focus on the specific needs of seniors. This type of massage is usually shorter than other types.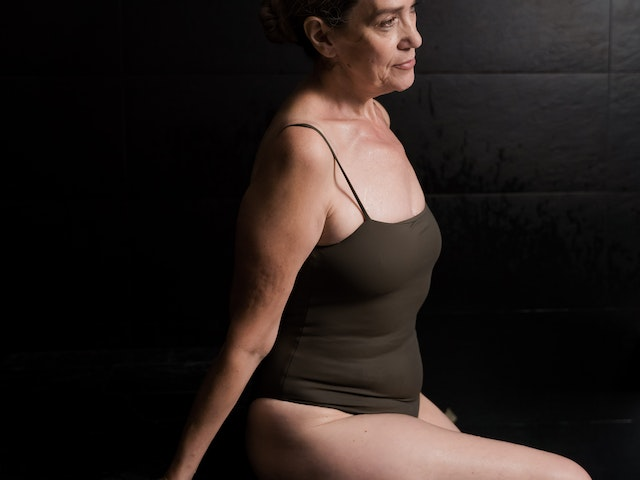 Performing geriatric massage therapy on a senior
If you are interested in giving your elderly loved one a geriatric massage, there are a few things you should keep in mind. First, it is important to consult with the senior's doctor to make sure that massage therapy is appropriate for them.
Those who have open wounds, bruises, fractures, or who are at risk for blood clots should not receive massages. It is also important to avoid massaging areas that are sore or inflamed. Once you have received the green light from the doctor, you can proceed with scheduling an appointment with a certified geriatric massage therapist.
At the appointment, be sure to communicate any health concerns or limitations that your loved one has so that the therapist can adapt their techniques accordingly. It is also important to let the therapist know if the senior experiences any pain during the massage.
After the massage is complete, the therapist will likely give you some tips on how to continue massaging at home. These tips may include specific exercises or stretches that can help to improve the senior's flexibility and range of motion.
How to hire geriatric massage therapists?
When hiring geriatric massage therapists, the best place to start is by asking your loved one's doctor for a referral. You can also check with local senior living communities, hospitals, or nursing homes to see if they have any recommendations.
When you have a few names to choose from, be sure to ask each therapist about their experience working with seniors and what specific training they have in geriatric massage. It is also important to ensure that the therapist has liability insurance in case of accidents.
Once you have found a qualified therapist that you feel comfortable with, you can schedule an appointment and begin reaping the many benefits of geriatric massage!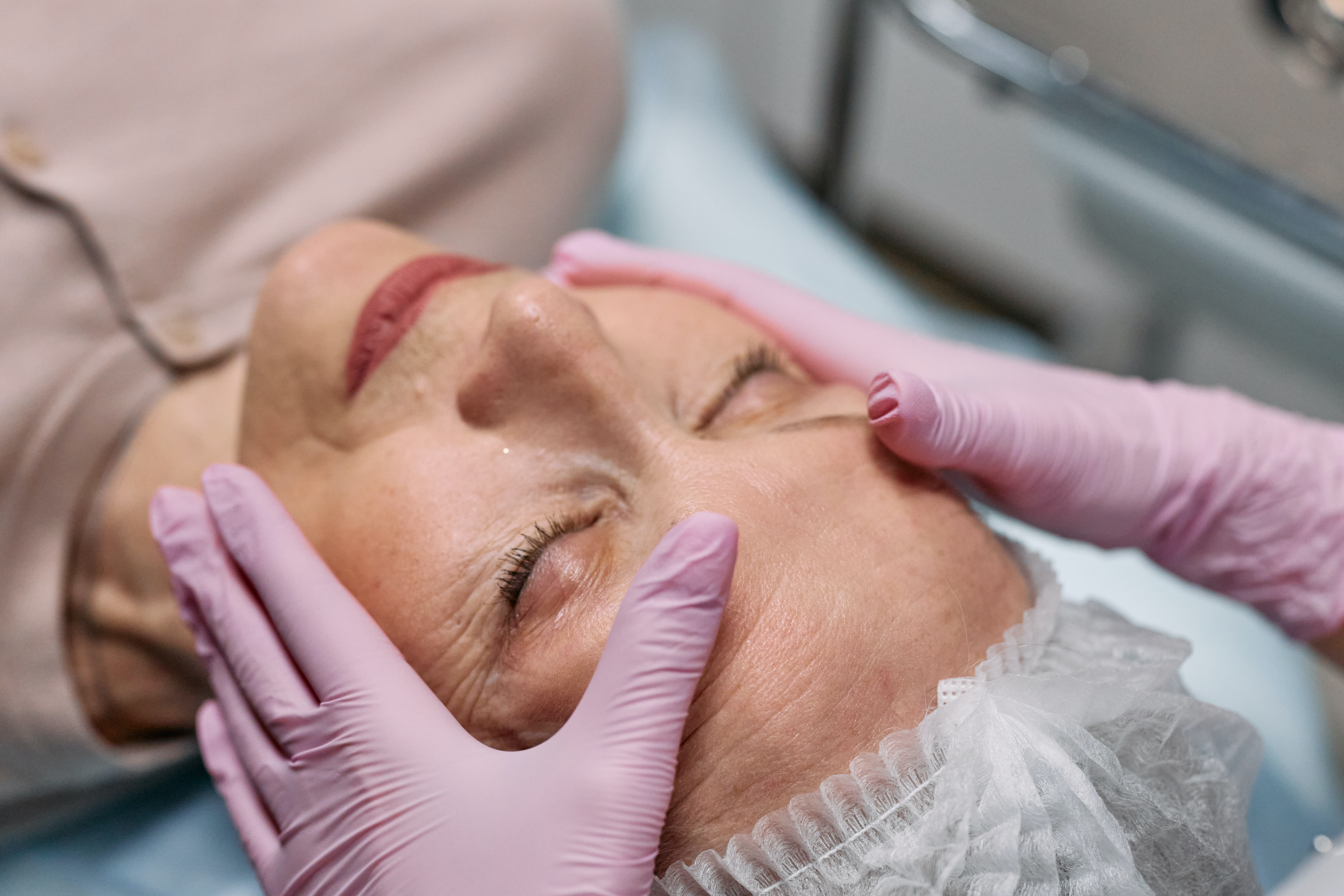 What is the benefit of geriatric massage?
Geriatric massage benefits are both physical and psychological. Geriatric massage therapy provides improved circulation, decreased pain, reduced inflammation, increased range of motion, and improved sleep quality.
Research shows that those seniors who received regular massages had lower levels of the stress hormone cortisol and reported feeling more energetic and less depressed. It is also proven that geriatric massage therapy can help to improve cognitive function in seniors with dementia.
Regular geriatric massages can help reduce pain, improve flexibility and range of motion, increase circulation, ease anxiety and depression symptoms, promote better sleep and boost immunity. In addition to these benefits, massages can also give seniors a sense of connection and well-being, helping reduce isolation and loneliness.
One of the most important benefits of geriatric massage is its ability to help prevent falls. Falls are a leading cause of injury among seniors, often leading to hospitalization or even death. Massage therapy can help improve balance and coordination and increase mental clarity, all of which can help reduce the risk of falls.
Geriatric massage should not be used as a replacement for exercise programs or medical treatment in nursing homes. In addition, it should not be given to elderly patients with the following conditions:
broken bones or bruised, swollen or inflamed body areas
severe acute pain
varicose veins
have undergone surgery recently
unhealed or open bed sores
are diagnosed with certain heart conditions such as a congestive heart disease
cancer that has spread to the lymph nodes or bone marrow
a history of blood clots
undergoing drug treatment with blood thinners
Conclusion
Geriatric massage is a beneficial and safe way to improve the health and well-being of seniors. If you are considering hiring a geriatric massage therapist for your loved one, be sure to ask about their experience and training and whether they have liability insurance. Once you have found a qualified therapist that you feel comfortable with, you can schedule an appointment and begin reaping the many benefits of geriatric massage!